UHF Hosts First American Christmas for Ukrainian Refugee Kids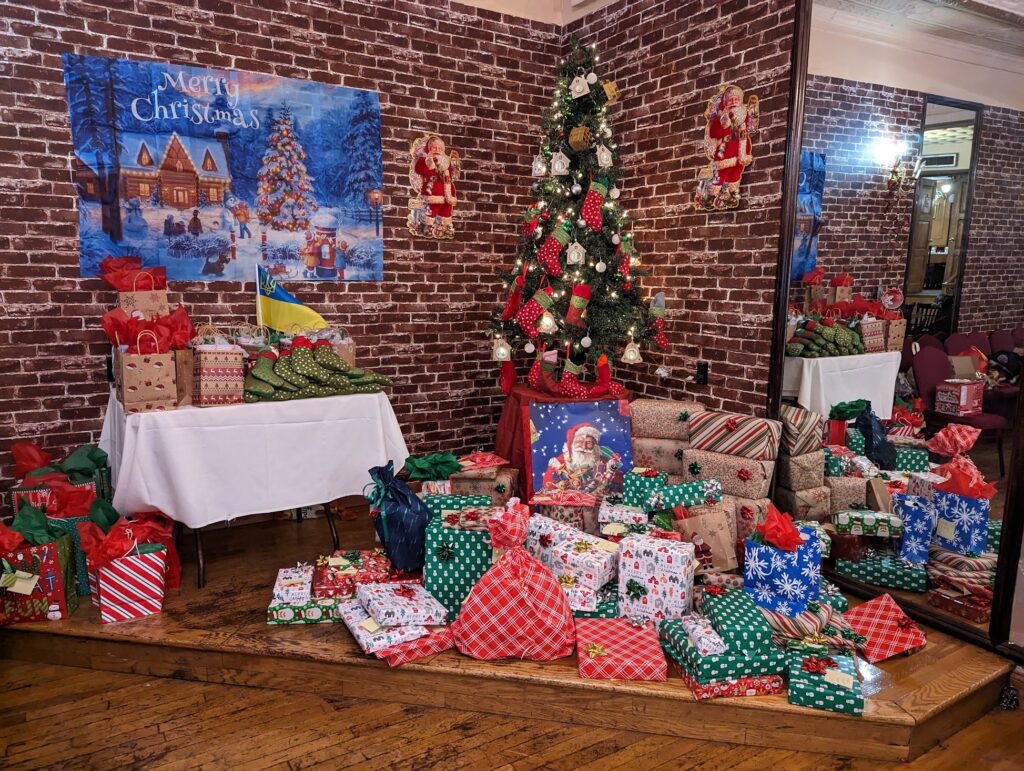 The Ukrainian Habitat Fund (UHF) hosted a special event for Ukrainian refugee children who are celebrating their first Christmas in the United States after they were forced to leave their homes due to the Russian invasion.
The celebration was attended by over 40 Ukrainian refugees – children and their families – and featured traditional Ukrainian food, games, songs, and activities, as well as a special appearance by Santa Claus. The donors of the Fund and other guests of the event also donated winter clothing which will be sent to an orphanage in Ukraine. The celebration took place on 13 December at the Ukrainian National Home in East Village.
Many of the families who attended the event have already found their new homes in New York City thanks to the support from UHF, a 501(c)3 organization working with a wide network of landlords and partners to provide families with safe and affordable housing, as well as additional support services. 
In a joint statement, the UHF Co-Founders, Gabriella and Lidiya Oros, said:
"We are so grateful to be able to provide this special experience for the Ukrainian refugee children who are celebrating their first Christmas in the US. It is important for them to be able to connect with their cultural heritage and traditions, and to feel a sense of belonging in their new home. We are thankful for the support of our donors, volunteers and the community, who have made this event and other activities of the UHF possible."
"I cannot express how happy we are to be safe and celebrate Christmas with our children here in the United States," said Lesya, one of the parents of the refugee children. "We have been overwhelmed by the kindness and generosity of UHF and the local community, who helped us find our new home in New York and feel welcome here."
The Ukrainian Habitat Fund aims to continue offering support and assistance to Ukrainian refugees with the help of donations.